exclamationmark_triangle CAPS
Installation Instructions
On an iPad, press the share button and then "Add to Home Screen"
Firefox has poor PWA support, better use chrome or edge or safari on the iPad
To install the app look for the PWA install icon at the edge of the browser's url field
🖖 Greetings & Salutations 🖖
Thanks for trying Terminal7
Terminal7 is a progressive web terminal emulator and multiplexer over WebRTC. Inspired by tmux, Terminal7 introduces three novelties:
Running over a mobile network
Grpahics display output
Touchable interface
You can play with Terminal7 in your browser or you can install it to enjoy full screen, offline and playing better with other apps
What is the local operating system type?
📖 PeerBook Registration 📖
peerbook.io is signalling server and an address book. peerbook helps with fingerprints exchange, ephermal IP hosts and behind-the-NAT servers.
Regsiter to get your peerbook and help us test the service:
Unverified Host
Please visit PeerBook to verify
Network is down
Terminal 7 will activate on reconnect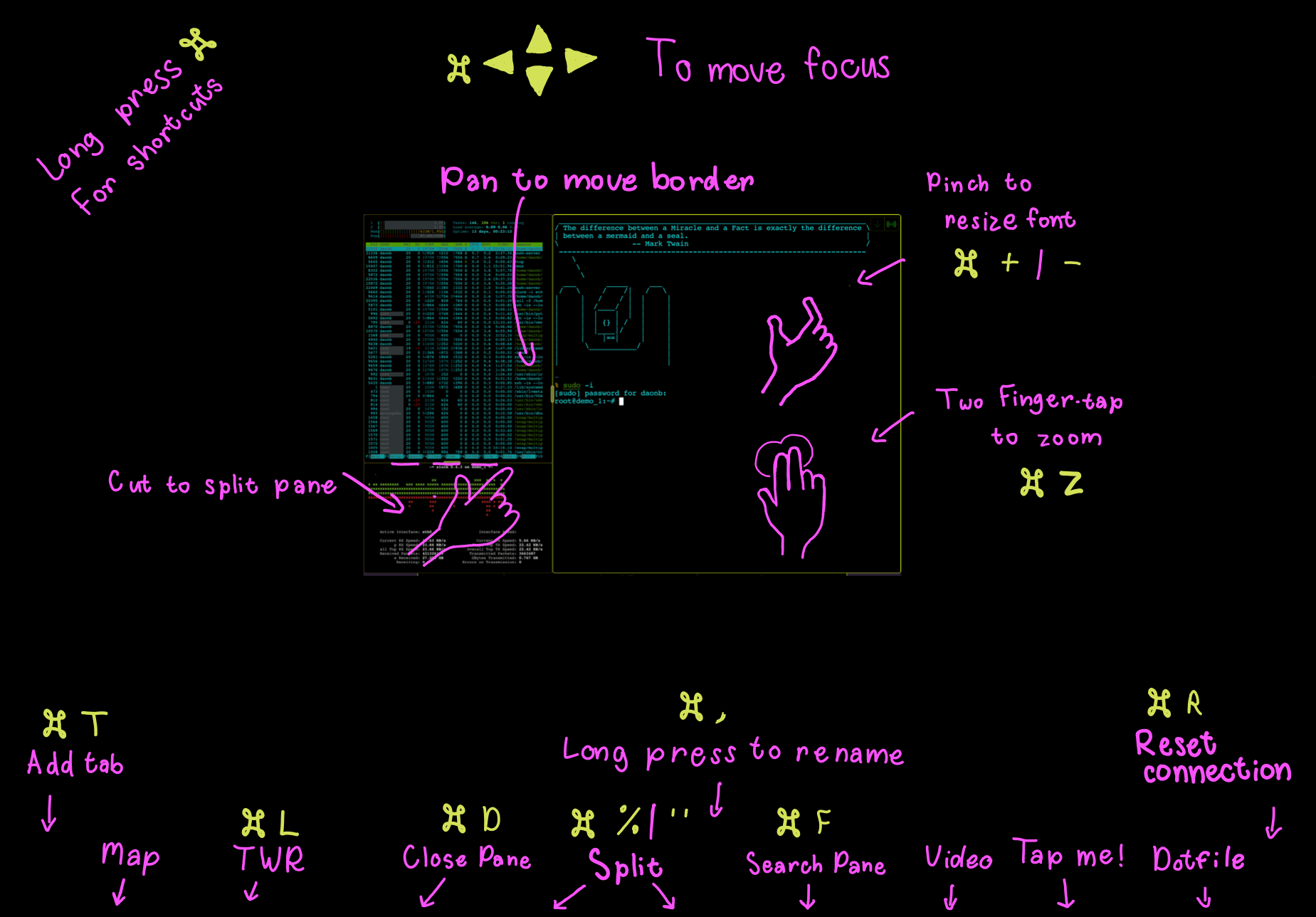 peerbook returned an error:
Please edit the settings and change the email or press the reset button to generate a new certificate.
Lost Layout & Shells
vanilla SSH has no session memory
To keep state while switching apps, T7 needs its backend - webexec. webexec is a real time terminal running over WebRTC written in Go.
Error